Our Location
THE CAMPUS OUR KIDS DESERVE
Proudly in residence @ Besant Hill School ★ 500+ private acres ★ swimming pool + much more
Amplify Sleep Away Camp is proudly in residence at the one and only BESANT HILL SCHOOL in Ojai, CA—only 90 minutes northwest of Los Angeles. The beautiful boarding school boasts 500+ acres of private land (including an 8-acre onsite organic farm!), state-of-the-art facilities, and nearly 100 years of honoring individuality, critical thinking, creative and artistic passions, global citizenship, and environmental activism. The air is clean and fresh, and our campers and staff alike love spending every summer in the gorgeous, healing Topa Topa Mountain sunshine.
Checkout Beasant Hill School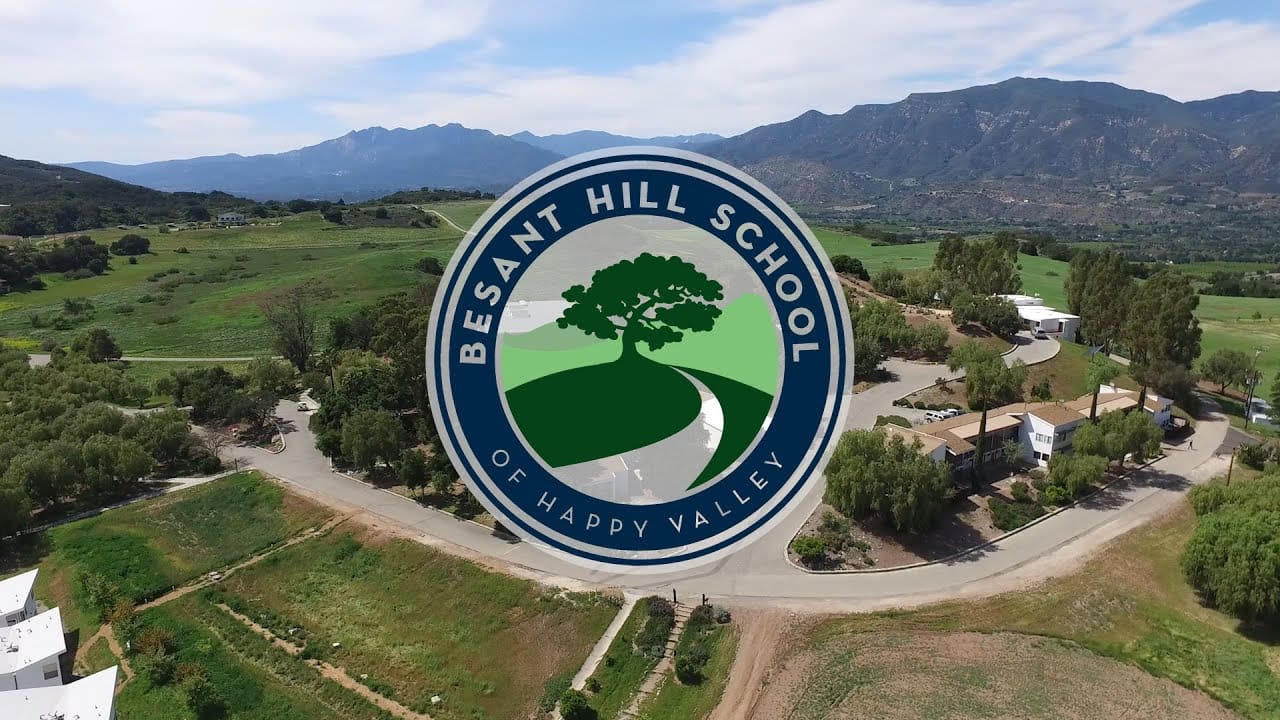 Campers sleep 2–3 per dorm. Rooms are equipped with beds, desks, dressers, and closets. Campers are housed by grade. There are 3 communal bathrooms per building, each with private stall doors and shower curtains. Laundry machines are available to everyone, and our staff helps supervise laundry time for campers as needed. Campers do need to bring bedding (linens, blanket), and we also recommend bringing a sleeping bag (sleeping bags are required for any campers going on overnight trips). Bathrooms and dorms are serviced daily by our housekeeping team, and they also undergo a deep cleaning weekly.
Our food is healthy, super delicious, and kid-friendly, and most is even made from scratch right here in our kitchen. Vegetarian, gluten-free, and other alternative choices are always available. Juice, water, tea, and hot chocolate are all included, and dinner is served with a homemade dessert.
We are happy to accommodate special dietary requests. Please be as thorough as possible when informing us of your/your camper's needs. Our goal is to have everyone in the Amplify community raving about how much they loved the food! (So far, so good!)
The swimming pool is available DAILY 🎉. Use of the swimming pool happens under the supervision of certified lifeguards* and Amplify staffers at all times. The pool is strictly off limits outside of scheduled supervised use. The pool is surrounded by a locked gate.
*2 certified life guards are on duty during swimming time, accompanied by at least 2 Amplify staff. The pool is maintained year-round by the property owners. Campers can change in the locker rooms, bathrooms, or dorms, and must rinse off in their bathing suits before swimming.
The Camp Address
Amplify Sleep Away Camp c/o Besant Hill School 8585 N Ojai Rd Ojai, CA 93023
Download Campus Map
all facilities are air conditioned!