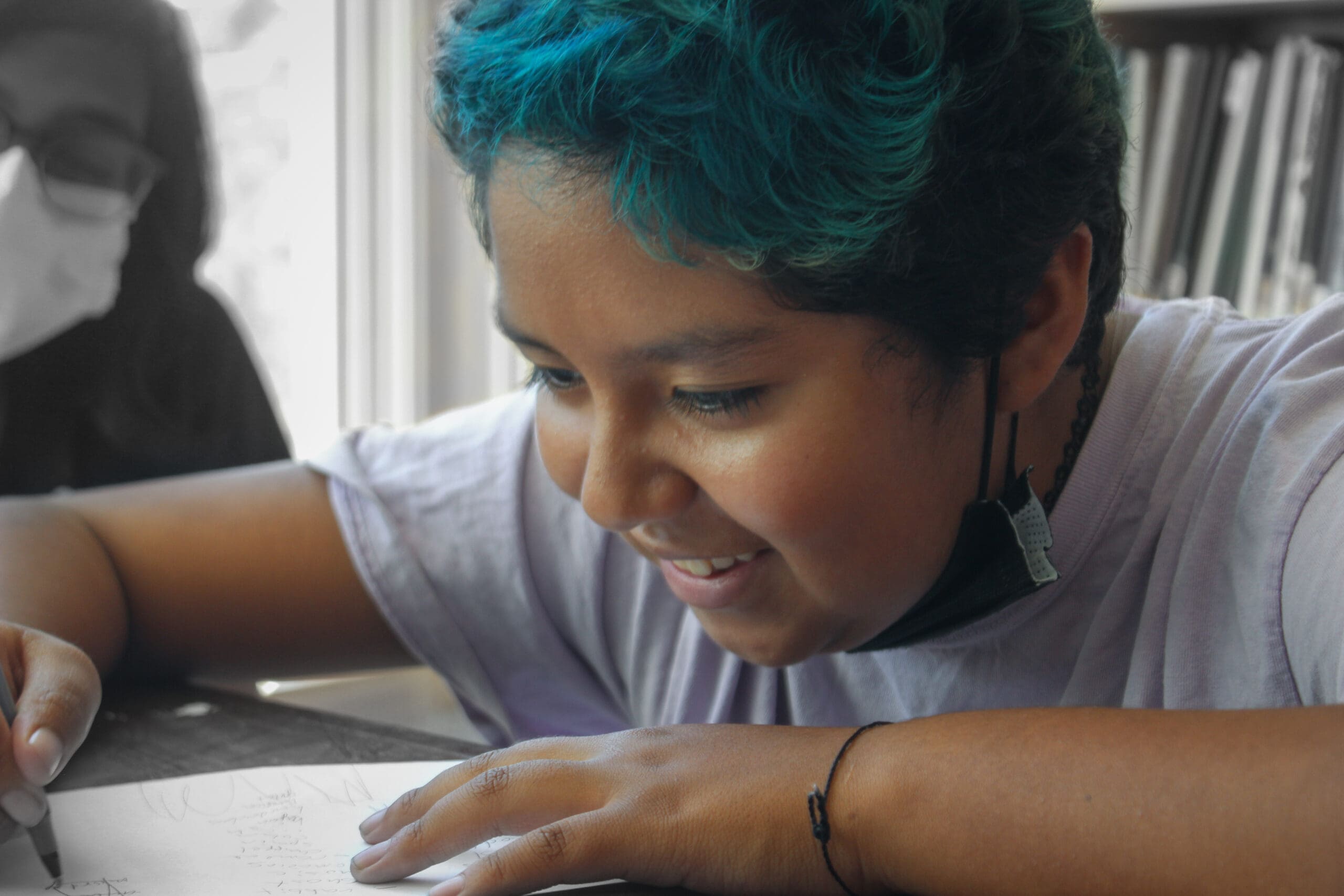 what will i be doing?
Your main job is to help campers grow, have fun, and stay safe. You're a huge part of creating the inclusive, judgment-free environment where this happens! Depending on what kind of staff you are (e.g., instructor, counselor), your day might look very different from other kinds of staff. The following apply to all summer staff (some exceptions provided with express supervisor permission):
RESPONSIBILITIES
Attend pre-camp online orientation
Complete all lesson and activity plans, including a list of materials needed, 2+ weeks prior to onsite orientation
Attend full course of onsite staff training and orientation
Assist with camp move in, unpacking, set up, and decoration
Complete all reading materials related to camp operations
Complete and turn in signed employment contract, W-2 and direct deposit forms
Opening, closing and showcase day procedures may extend beyond normal job responsibilities
Complete paperwork in a timely and diligent fashion
Identify and act as a positive role model on and off campus, on or off the clock
Provide support for campers, practice appropriate disclosure, and bring issues to health and wellness team and/or your direct supervisor when necessary
Provide and receive positive and constructive feedback to and from campers and coworkers
Artists may be asked to perform once/week for 30–45 minutes for the camp community
Assist with urgent medical situations if needed when they arise, which may require accompanying a camper to an off-campus resource
Remain prepared to step in for other staffers when they cannot fulfill their duties
EXPECTATIONS
All summer camp positions are temporary and salaried with hours worked varying from day to day
Clean background check
Adhere to current COVID and all other health and safety protocols at all times
Serve as a support and role model for staff, LITs, and campers
Traverse a medium hilly school campus in potentially high temperatures
Practice self care while prioritizing job responsibilities and camper needs
Occasionally move/lift heavy objects alone or in pairs
With the exception of Camper Care Specialist and Operations Assistant, all staff must sleep on campus 6 nights/week unless leading an overnight trip, or the overnight falls within the 24-hour time-off period
Never give the gate code to or invite guests, visitors, friends, family, etc. on campus
Sobriety is expected at all times while on campus
Tobacco use allowed only in designated area
Must meet non-camp related transportation outside the gate
May not borrow or drive vehicles leased or owned by Amplify unless approved by administrator
HIGHLY ENCOURAGED TO APPLY
Those with previous experience in youth mentorship, music/photography/media instruction, backpacking, water sports, and wilderness camping
Those who can commit to the entire summer season
Women, non-binary, and/or BIPOC humans
Certified lifeguards
what is training/professional development like?
We provide extensive hands-on training and professional development opportunities, like training everyone in Mental Health First Aid, and these begin way before camp starts in the summer. After staff have committed to working with us for the upcoming season, we set them up with a bevy of training materials (to be completed before they arrive at camp), including videos/tutorials, handbooks, and other guides to help them succeed with us.
Once staff arrive for onsite orientation, we all get to know each other and make sure everyone is comfortable working the equipment, leading electives, and guiding campers and fellow staff however required for their particular role. In addition, once camp begins, all staff have constant access to their supervisors so they can get all the support, feedback, and advice they need in order to thrive.
i just finished or am about to finish my senior year of high school—yay graduation! can i be staff at amplify this summer?
Youth who are about to finish 12th grade, have previously been an LIT with us, and will be 18 by the time camp starts can choose whether to attend Amplify this summer as LITs or apply to work as staff.
Can my friend or partner come visit me?
While we operate a closed campus, loved ones are welcome to meet you somewhere in Ojai on your days off!
What is a normal day like?
Check out a typical staff day.
Where do I sleep?
Room and board is fully included for the whole season. You will live in a shared dorm with one or two other staffers (counselors, instructors, etc.). Dorms are located on our private Ojai mountain campus. On average, our cabins are approximately one year old and have bathroom facilities just outside the rooms.
What's the food like?
It's awesome! We have a very talented full-time, year-round chef who provides hundred of meals to campers and staff in the summer months. Portions are unlimited, and drinks and snacks are available in the dining hall all day long, so you'll never go hungry. All food preferences/allergies/sensitivities are accommodated (just make sure you notify us ahead of time).
Can I have a car at camp?
Yes! Staff can have their cars on campus and should make sure to bring their cars if they know they'll want/need to drive into town on a regular basis (the Amplify campus is ~10 miles from town). While we're on the subject, please note that all travel to and from campus is staffers' financial and logistical responsibility. If you think you'll need assistance arriving to or departing from Amplify, please get in touch with us by no later than May 1.
Amplify also has access to 2 vehicles, and our leadership team plans group staff travel into town on days/nights off and such.
Are non-U.S. citizens eligible for staff positions?
Yes! We have a very diverse group of campers and staff and we welcome people from all over the world to be part of our team. We'll work with you to obtain your J-1 visa and help cover those costs.
When do I get paid?
Summer staff are paid via direct deposit biweekly (every other week).
Do I need to bring spending money?
Spending money is not necessary because everything you need is provided, from lodging to snacks, beverages, and meals. However, many staffers do choose to spend money during their time off (Ojai has some AMAZING book stores, restaurants, coffee shops, and more 😍).
Do I get time off?
Yes! Everyone needs to take a break, and we want our staff to remain energized and excited for camp. Staff get time off one full day per week.
Is there a curfew?
Maintaining safety and security on campus is extremely important to us, so we have a curfew of 12:00 AM (midnight) for staff. Those living in dorms should stay in their dorms after lights out while on-duty. During off-duty times, staff are free to be in the staff lounge until midnight. We understand staff members want to have fun; however, getting enough sleep is necessary for staff members to function well in their role at camp and to be good role models for campers.
What is your policy on tobacco and alcohol use?
Amplify has a strict substance-free policy. Tobacco and alcohol are never permitted on campus. We have a designated smoking spot off campus. Those found breaking this policy will be terminated.
How long will the commitment be?
Summer staff roles typically last 3–9 weeks, though please note we give priority to staff who can work the full summer season.
How many hours a week can I expect to work?
At Amplify, everyone (with the exception of resident artists) works between 40–45 hours per week and has one 24-hour period off each week. Most staff average 7 working hours/day, depending on their role/responsibilities. There's lots of opportunity for breaks.
What is the application process like?
We open volunteer/staff applications December 1 each year. We conduct most interviews throughout February and March, and most offers are made by April, giving you ample time to book your travel and prepare for your summer adventure with us.
Regardless of priority deadlines, all positions will remain open until they're filled—please apply for any open position if you're interested!
What is the pay like?
Pay is determined by position, experience, and previous years at camp. Please check out our open staff positions to see the pay range for each. We've also built in a loyalty bonus for all non-leadership team positions that adds an additional $100 per contract per year served (up to $500 max.). Our staff mean so much to us.
Also new this year: referral bonuses! Refer a friend and if we hire them and you both fulfill your complete contract, you will get $500 added to your paycheck at end of summer!
We're also offering instructors and residential counselors the following additional bonuses:
Lifeguard certification: $50
Teaching credentials: $100
Commercial or bus driver's license: $50
CPR certification: $25
*All of these bonuses contingent upon staff working the full summer season.
How do I apply?
After you've checked out our open positions, complete the online application ASAP!
Apply Today